Stainless steel buffer tables
The BCK buffer tables, also called stainless steel turntables, are usually placed at the end of a production process for buffering products such as jars, cans, bottles, etc. The rotary tables are made of stainless steel as standard and are available with a blade diameter of 900 / 1,250 / 1,500 mm. The blade is also driven directly by the motor. This eliminates the need for chains and belts.
Types of stainless steel buffer tables
Buffer tables with a stainless steel top with a diameter of 900 / 1,250 / 1,500 mm are available from stock with a working height of 900 mm and equipped with an on/emergency switch off box with a 16A plug (400V).
Environment: Dry to damp and clean to slightly dirty
Diameter: 900 / 1,250 / 1,500 mm
Load: Max. 100 kg (evenly distributed)
Speed: Approx. 4 revolutions/minute
Plug-ready with 16A plug.
The following options are available on these standard buffer tables:
frequency regulator with a 230V plug
extra support wheels under the top
adjusted working height
castors with brake
Besides standard rotary tables, BCK Holland also produces stainless steel buffer tables made to measure. Please
contact
us to discuss the possibilities.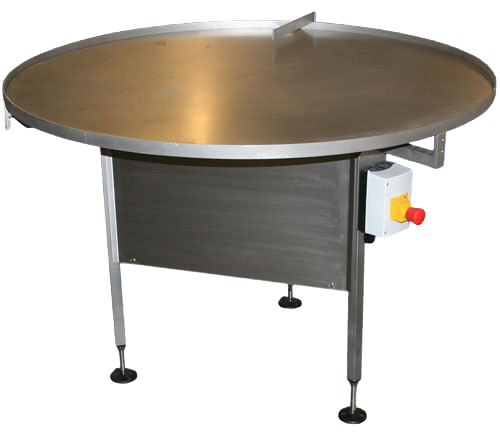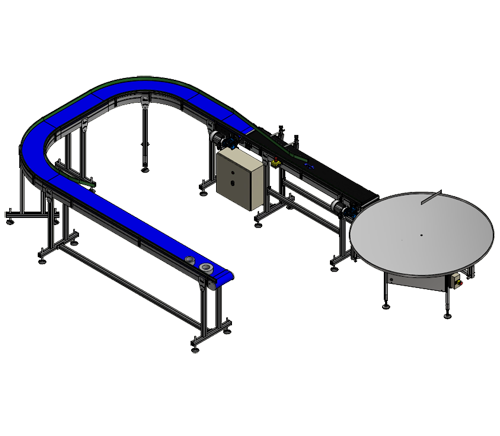 Benefits of stainless steel buffer tables
There are many benefits to be gained by installing stainless steel buffer table, such as:
saving labour hours in the production process
one operator can support several processes
it contributes to a continuous production process